Visit
luxury




apartments

right
in Brno center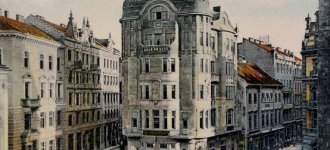 We would like to warmly welcome You to the Apartment House Centrum , where Our apartments Brno provide all the luxury and comfort of accommodation Brno , respectively, in the very heart of the city center . We take care of you and we will try to create a comfortable and homely environment . Although it is an apartment type accommodation, we also offer a standard package of services - all to achieve Your satisfaction. Whether you want to stay with your family and enjoy a pleasant domestic holiday, or to come with a group of friends on a trip, or need to discuss important business meetings, you could always find comfort, peace and servicing with us. The Apartment House Center is a place, that you would always appreciate.
Rooms you could choose according to your wishes. We offer from single to quintuple rooms. Our rooms are furnished with comfortable beds. Here you can also find a work desk and a seating area for relaxing with a family or friends. All apartments are equipped with storage space and a comfortable bathroom.
Some apartments offer kitchenette for preparing simple meals.
Choosing the Apartment House Center you will get a stylish accommodation in the centre of many events, but also a place for active relaxation. We would also suggest you a plan to enjoy your holiday, or recommend any cultural events or activities you should not miss. If you travel for business, you will get a perfect working environment. If you book using the booking form on the website, you get an interesting discount offers.
If you book a suite / apartment / deluxe apartments for a weekend and it does not matter if you want to sleep here on a Friday, Saturday or Sunday evening, you get an attractive 10% discount on the total amount of accommodation.
When booking at the last minute, 24 hours prior to arrival, you get a discounted price by 15%.
Those interested in long-term accommodation, will be rewarded, when you book four or more nights, you get 10% discount of the total price.
We appreciate our regular clients very much and we would like to appreciate their interest in our services, already the fourth booking from us you get a permanent 15% discount.
Unfortunately only one discount at once.